Do you believe in a world where your career is not be determined by your birth?
Would you like to know how you can move your company, your industry and society to equality?
If‌ ‌yes,‌ ‌then‌ ‌you‌ ‌have‌ ‌clicked‌ ‌onto‌ ‌the‌ ‌right‌ ‌event‌ ‌that‌ ‌is‌ ‌destined‌ ‌to‌ ‌ACTIVATE‌ ‌CHANGE!‌ ‌
The‌ ‌event‌ ‌is‌ ‌designed‌ ‌to‌ ‌provide‌ ‌the‌ ‌awareness,‌ ‌tools‌ ‌and‌ ‌network‌ ‌for‌ ‌individuals‌ ‌to‌ ‌initiate‌ ‌change‌ ‌in‌ ‌their‌ ‌organisations‌ ‌and‌ ‌society‌ ‌in‌ ‌order‌ ‌to‌ ‌create‌ ‌equality‌ ‌for‌ ‌all.‌
‌You‌ ‌will‌ ‌hear‌ ‌real‌-‌life‌ ‌examples‌ ‌of‌ ‌those‌ ‌who‌ ‌are‌ ‌activating‌ ‌change‌ ‌within‌ ‌industry‌ ‌and‌ ‌society,‌ ‌starting‌ ‌with‌ ‌the‌ ‌ government‌ ‌minister for‌ ‌Business‌ ‌and‌ ‌Industry.
Workshops will be led by world-renowned experts (including published authors) within activism, citizenship, social mobility and diversity and inclusion.
We‌ ‌need‌ ‌‌YOU‌‌ ‌to‌ ‌register,‌ ‌to‌ ‌help‌ ‌us‌ ‌make‌ ‌the‌ ‌change‌ ‌everyone‌ ‌wants‌ ‌to‌ ‌see!‌ ‌
____________________________________________________________________________‌ ‌
4.30‌ ‌pm‌:‌ ‌To‌ ‌make‌ ‌it‌ ‌a‌ ‌memorable‌ ‌day‌ ‌Nadim‌ ‌Zahawi‌ ‌, the‌ ‌Minister‌ ‌for‌ ‌Business‌ ‌and‌ ‌Industry‌ ‌will‌ ‌be‌ ‌our‌ ‌keynote‌ ‌speaker.‌ ‌He‌ ‌will‌‌ ‌‌make‌ ‌a‌ speech regarding the Ministers ambitions for diversity across business and industry and the steps to achieve it.
5:15 pm‌ ‌–‌ ‌6p m:‌ ‌First‌ ‌Breakout‌ ‌Sessions‌ ‌
You‌ ‌will‌ ‌have‌ ‌a‌ ‌choice‌ ‌of‌ ‌6‌ ‌breakout‌ ‌sessions‌ ‌led‌ ‌by‌ ‌our‌ ‌industry‌ ‌experts‌ ‌focused‌ ‌on‌ ‌the‌ ‌ different‌ ‌approaches‌ ‌to‌ ‌narrowing‌ ‌the‌ ‌equality‌ ‌gap‌ ‌and‌ ‌making‌ ‌the‌ ‌world‌ ‌fairer.‌
‌‌Join‌ ‌us‌ ‌to‌ ‌see‌ ‌how‌ ‌words‌ ‌are‌ ‌translated‌ ‌into‌ ‌actions!‌ ‌
6 pm:‌ ‌Free‌ ‌time‌ ‌ ‌Attendees‌ ‌have‌ ‌the‌ ‌option‌ ‌of‌ ‌attending‌ ‌one‌ ‌of‌ ‌the‌ ‌following:‌ ‌
‌‌Activate‌ ‌Change‌ ‌Zone‌ ‌
Speed networking
7 pm‌ ‌–‌ ‌8 pm:‌ ‌Final‌ ‌Breakout‌ ‌Sessions‌ ‌
Are‌ ‌you‌ ‌a‌ ‌huge‌ ‌supporter‌ ‌of‌ ‌the‌ ‌BLM‌ ‌and‌ ‌want‌ ‌to‌ ‌see‌ ‌changes‌ ‌be‌ ‌made‌ ‌to‌ ‌the‌ ‌system‌ ‌then‌ ‌this‌ ‌session‌ ‌will‌ ‌show‌ ‌intangible‌ ‌evidence‌ ‌of‌ ‌organisations‌ ‌who‌ ‌are‌ ‌happy‌ ‌to‌ ‌share‌ ‌their‌ ‌experiences‌ ‌and‌ ‌actions‌ ‌regarding‌ ‌narrowing‌ ‌the‌ ‌Equality‌ ‌Gap.‌ ‌Sectors‌ ‌covered‌ ‌include:‌ ‌
Technology‌ ‌
HR‌ ‌
Law‌ ‌
Banking‌ ‌and‌ ‌Finance‌ ‌
____________________________________________________________________________‌ ‌
We‌ ‌cannot‌ ‌be‌ ‌bystanders‌ ‌and‌ ‌not‌ ‌help‌ ‌to‌ ‌ACTIVATE‌ ‌change‌ ‌within‌ society/organisations!‌ ‌
This‌ ‌is‌ ‌an‌ ‌amazing‌ ‌event‌ ‌you‌ ‌definitely‌ ‌do‌ ‌not‌ ‌want‌ ‌to‌ ‌miss‌ ‌out‌ ‌on.‌ ‌It‌ ‌will‌ ‌be‌ ‌full‌ ‌of‌ ‌incredible‌ ‌energy,‌ ‌positive‌ ‌ambience‌ ‌and‌ ‌inspiring‌ ‌leaders,‌ ‌giving‌ ‌you‌ ‌the‌ ‌opportunity‌ ‌to‌ ‌ask‌ ‌any‌ ‌burning‌ ‌questions‌ ‌you‌ ‌have!‌ ‌
By‌ ‌signing up ‌ ‌today,‌ ‌you‌ ‌will‌ ‌help‌ ‌the‌ ‌world‌ ‌become‌ ‌a‌ ‌step‌ ‌closer‌ ‌to‌ ‌equality!‌ ‌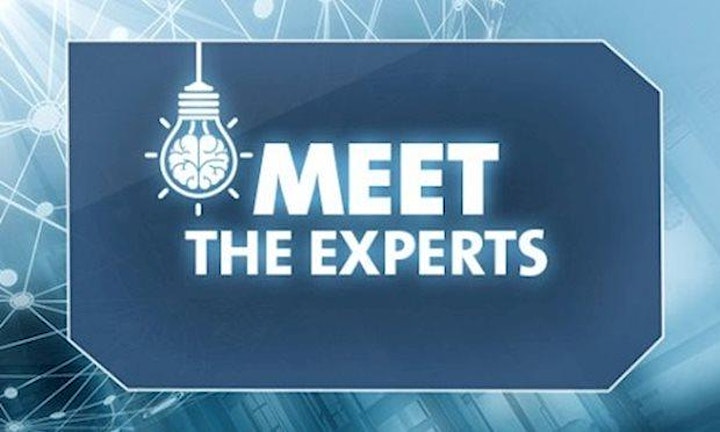 Meet some of our workshop facilitators
Duncan Exley
Consultant
Helping organisations reach & involve people from ordinary backgrounds
Workshop: Removing non-educational barriers to recruitment
Bio
I have over 20 years experience in recruiting, developing and retaining people; initially as supporters/volunteers in voluntary sector organisations, and later as staff and board members. My success in this has earned me places on industry advisory panels and seen my work featured as case studies. I am a specialist in involving people from 'ordinary backgrounds' (i.e. the majority of the population whose parents were neither university graduates nor in professional/managerial occupations; disproportionately including those from BAME groups and regions outside London and the South East). My expertise comes from having been CEO of the Equality Trust and author of a book on social mobility & opportunity "The End of Aspiration?" (Policy Press, 2019) among other publications, as well as from my own experience. I work with a variety of organisations to analyse their involvement journey (from understanding the requirements and attributes of underrepresented groups, to opportunity design, outreach & promotion, and onboarding through to development and retention), identifying barriers and potential opportunities.
________________________________________________________________________________________________
Mona Vadher
Associate Education Consultant
TG Consulting Ltd
Workshop: Demystifying social mobility in the wake of Covid-19
Bio:
Mona is a multi-award-winning employability expert, with experience in programme development, project and stakeholder management across Higher education, social impact and the charity sector. She is passionate about advancing social mobility, boosting inclusion and raising awareness around equality and diversity in the workplace. Her expertise centres around boosting employability prospects, creating educational programmes and networks, raising aspirations and increasing confidence for young people, from less-advantaged backgrounds to succeed. She also has an in-depth knowledge of trends relating to the UK skills agenda, the awarding gap, social mobility and embedding employability in the curriculum. She has led teams to share best-practice nationally and internationally and has achieved award-winning initiatives to drive social innovation and impact.
________________________________________________________________________________________________
Kerry North
Programme Manager
Volunteering Matters
Workshop: Grassroots – building active citizenship
Bio: I've spent most of my career helping businesses to do the right thing and be better in a way that makes commercial sense – either through improving their resource efficiency and environmental performance, or developing and executing social impact programmes that align with their brand and strategy, utilise their skills and assets (including employees!) and resonate with customers. I passionately believe that businesses can do both – be successful and be good for our communities, people and planet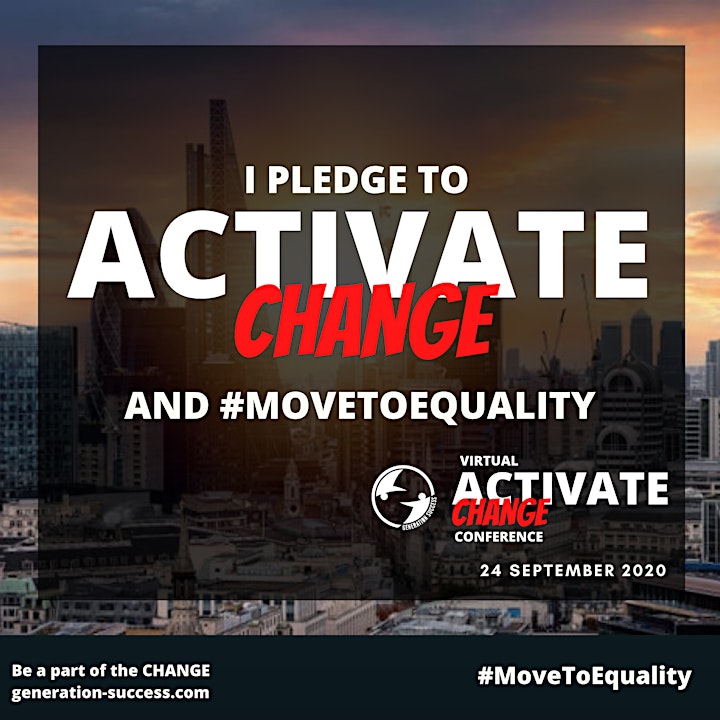 Event Agenda
4.15 pm – Pre-event networking
4.30 pm – Welcome, Opening Remarks and Keynotes (In main room)
5.15 pm – First Break Out Sessions
6pm – 7pm Free Time
Here you can move around the platform and decide to do any of the following things:
Networking
Activate Change Zone
7pm: Final Break Out Sessions
8pm: Closing remarks and event Ends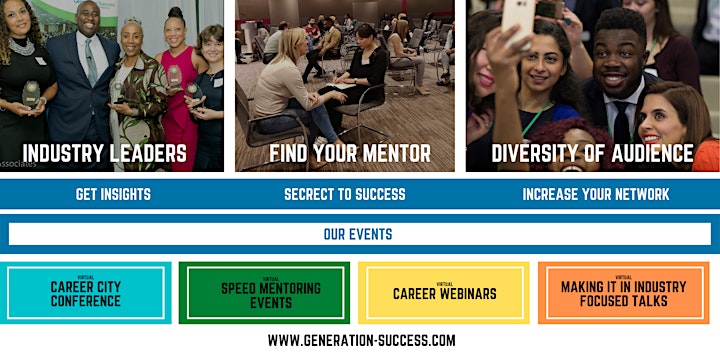 https://www.generation-success.com/wp-content/uploads/TWITTER-BANNER.png
500
1500
Generation Success
https://www.generation-success.com/wp-content/uploads/Generation-Success-Logo.jpg
Generation Success
2020-08-03 04:26:56
2020-09-20 08:05:46
Virtual - Activate Change Conference- Move To Equality